Iron Deficiency Supplement
 Designed especially for children, Pediatra Suizo's Kindereisen is an iron treatment which helps support and maintain iron levels.
---
Kindereisen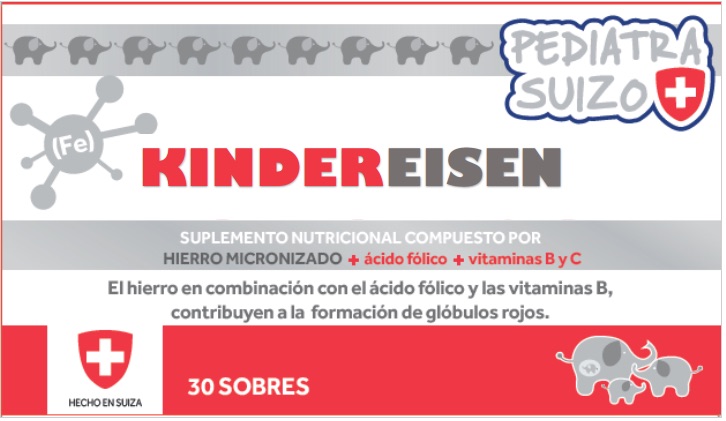 With a great peach and raspberry flavour, the formulation comes in 30 easy-to-use sachets per box. Each one contains a micronized pyrophosphate iron formulation. With excellent tolerability among patients, Kindereisen is quickly and easily absorbed. Its high bioavailability effectively supports the required increase of haemoglobin and ferritin levels which are often depleted in the case of iron deficiency.
Supports and maintain iron levels in children
30 peach and raspberry flavour sachets per pack
Micronized pyrophosphate iron formulation
Excellent tolerability and quickly and easily absorbed.
High bioavailability supports increase of haemoglobin